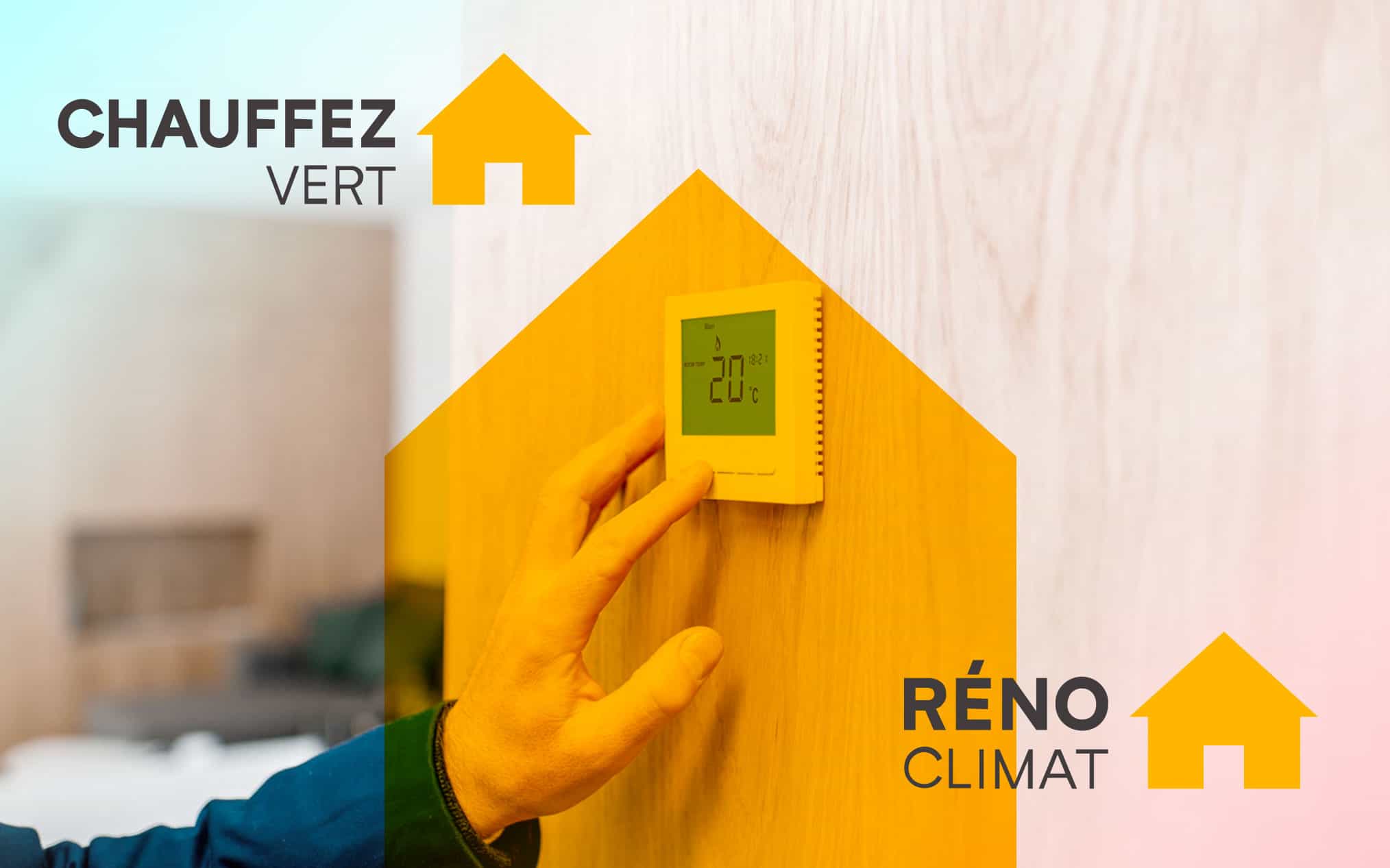 Who doesn't love to save on bills? Whether you are working with a small budget or not, savings are always welcome. Did you know that there are government grants for heat pumps in Quebec? They were created in an effort to increase eco-friendly and efficient energy use. When you buy and install a new heat pump in your home, be sure to apply for one of these heat pump grants:
Here is an overview of the available programs.
What Is the Hydro-Québec Efficient Heat Pump Program?
This program offers a grant for an eligible heat pump installation or replacement. The financial aid allotted varies according to the heat pump's heating output. You get $50 for every thousand BTUs of heating output at -8°C.
You will find the program's eligibility criteria in the participant's guide.
Application for Hydro-Québec's financial assistance.
How does the Chauffez Vert program work?
A grant is offered when replacing a fossil fuel heating system, like oil or propane, with a system using renewable energy, such as electricity. The financial aid from Chauffez Vert can go up to $1275.
Consult the participant's guide (in French) to learn more about eligibility criteria.
Steps to follow to benefit from the Chauffez Vert financial assistance.
An overview of the Rénoclimat grant program
Rénoclimat is a provincial program that offers financial aid when doing renovations to bring energy efficiency upgrades to your home, including installing a heat pump. The amount allotted for the heat pump varies according to its heating output. You get $50 for every thousand BTUs of heating output at -8°C.
Eligibility criteria and steps to follow to get into the Rénoclimat program.
The Greener homes initiative
This federal government program offers up to 700 000 grants that can reach up to $5 000 each. These grants help homeowners bring renovations to their homes to improve their energy efficiency. Various things are eligible for the Greener homes financial aid, like installing a heat pump and improving insulation.
Look at the list of eligible heat pumps for the Greener homes Canadian grant.
The Novoclimat program for new houses
The Novoclimat grant program was created to promote the construction of new, energy-efficient homes. Financial aid can go up to $4 000 for the first buyer. If an eligible heat pump is installed, an additional financial aid of $50 for every thousand BTUs of heating output at -8°C is also allotted.
Take a look at Novoclimat's eligible product list for heat pumps (in French).
MST Helps You Reduce Costs
MST is dedicated to helping you outfit your home with quality heat pumps and ventilation systems so that you can enjoy ultimate comfort and optimized home energy savings.
We are associated with Financeit to offer you quick and simple financing solutions.
Contact our specialists at your convenience. They'll be pleased to help you learn more about eligible heat pumps for the various grants in Quebec.
Articles that might interest you
Certifications